Come on in for a great time and good food!
PBS Carolina Weekend Interview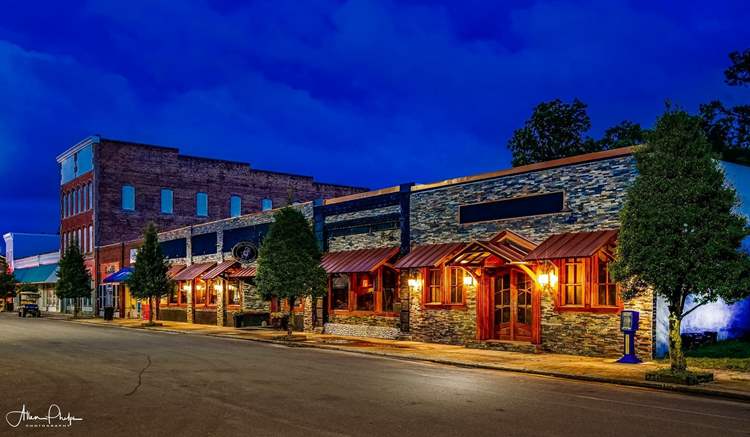 Welcome to The Tavern at Jack's Neck!
In November of 2013, after two years of renovations to the old Helmsman Restaurant building in downtown Belhaven, N.C., the Tavern opened it's doors! Named after the town, which was known as Jack's Neck in the 1890's, the Tavern is located a block from the Pungo River docks and the ICW. Owners Jimmie and Doug Southerland, designed and built their restaurant from the ground up! Every board in the Tavern was touched by both of them by either cutting, sanding, staining, hanging or painting on the polyurethane along with a talented team of key people.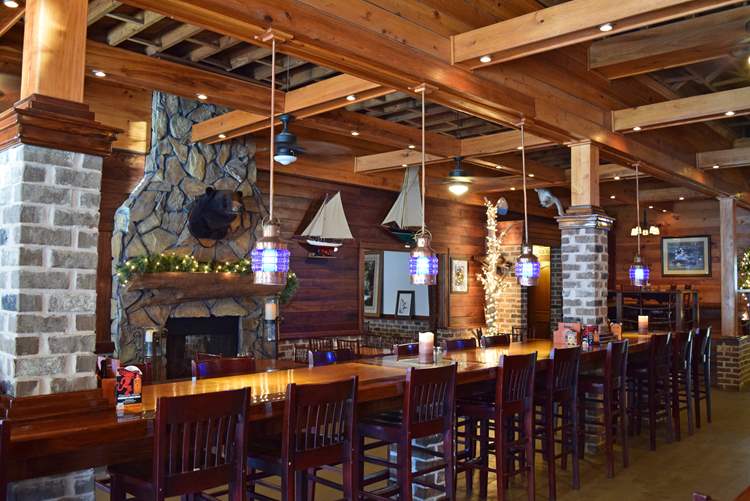 Everything in the Tavern has a story! During the initial renovation stages, the large new front windows were added just in time to be boarded up for Hurricane Irene's visit. The beautiful walnut, hickory and cypress wood came rough cut from Ponzer, N.C. and was planed and sanded in the dining room. Several of the trophey ducks on the walls came from Jimmie's son Jay. The different sized boats displayed were purchased locally in Dunn, Raleigh, Harker's Island and Beaulaville, N.C. An auction provided the beautiful copper lanterns in the middle of the restaurant and the smooth, large dolphin carving at the entrance was the result of winning the bid at a NC State drug seizure auction!
The Southerland's love for N.C. is evident from their use of locally sourced wood and decor to the quality, local ingredients in the Tavern's menu items. Seafood, steaks, specialty pizzas, salads and a full bar serving local craft beers, wines and spirits. And with seating for over 150 we have plenty of room for you to bring friends and family, just call ahead for reservations and we will have your table ready for you! The Tavern is proud to be a home away from home for locals and visitors from around the world.
The Steak House at Jacks Neck is temporarily closed due to staffing issues. Thank you for understanding!